What is this New Concept?
Is it a daycare? No, it's a space, better, a system focused on you, parents, who need an alternative to traditional childcare to meet the needs of your freelance/entrepreneur working schedule.
The system consists in 3 easy steps: Buy some Time slots, Schedule them and Come enjoy!
Here is what one 3 hours Time Slot Package contains:
Parents
- A seat at the community table in the shared workspace
- Free wifi
- Free coffee and tea, and of course, water
- Access to the kitchen with a sink, fridge and microwave (Bring your own lunch/snack)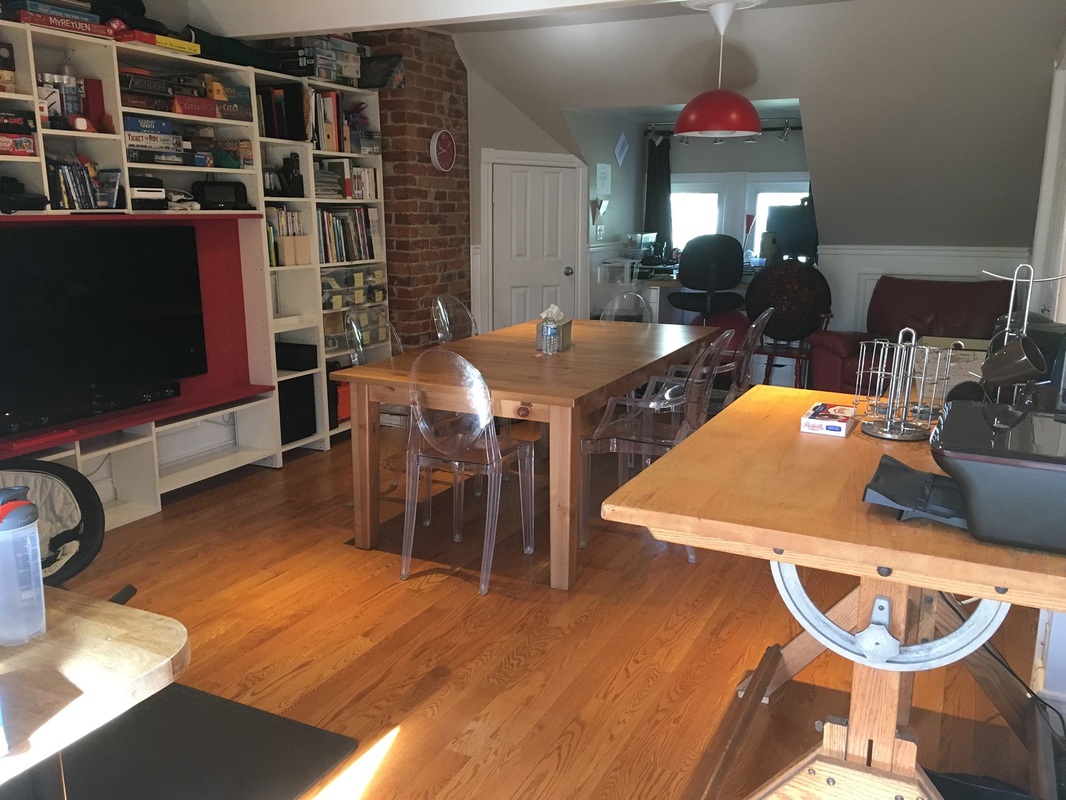 NOTE: Parent must remain on site and be readily available while the children are under our care.
Children
- Activities (including but not limited to: free play, crafts, reading, etc...) by certified staff in the play area, while you are working in the workspace (You are, of course, welcome to take sneak peeks, or even stay in the play area)
- Snacks: you can bring their own, or we have some (Let us know of any allergy)
How It Works
Here are the steps to take to take advantage of the space:
The Time Slots are available from Monday to Friday:
From 9:00am to 12:00pm, from 12:30pm to 3:30pm (coming soon also from 4:00pm to 7:00pm)
Step 1:
You can buy Time Slots one by one, or a certain quantity, at a reduced price, to use monthly, via the link above.
Step 2:
You can buy the Time Slots individually, at the same time as booking them, directly from this link above too.
48 hours notice is preferred (12 hours minimum is required) to book online. If you see some availability in the calendar below, you are welcome to come then at the last minute.
Update: Drop-In now accepted
You can come at the last minute!
If you see a Time Slot with availability ("X spots available" ), you can just drop-in and buy your Time Slot on the spot.
If you want to make sure there will be a spot for your child, email me at diane.workingensemble@gmail.com and I'll reserve it for you.
F.A.Q.
Coming soon...
Send me your questions and we'll answer them here.